Ronaldo reveals secret behind his rippling abs at the launch of CR7 Crunch Fitness
Cristiano Ronaldo is one of the most well-built sportsmen in the world of soccer. He was a chiselled body, and the proof of his fitness has been seen on the field a number of times. It is no wonder that he has stepped into the fitness industry.
Cristiano Ronaldo just expanded his brand with the launch of CR7 Crunch Fitness, a new line of gyms under his brand name. It is only justified that a fit player like Ronaldo with a chiseled body like his has taken the decision to start a gum chain.
During the inauguration of the gym where he was accompanied and supported by his girlfriend Georgina Rodriguez, he revealed the secret behind Ronaldo's rippling abs during an interview.
Secret behind Ronaldo's rippling abs revealed by the player at the launch of CR7 Crunch Fitness
[MyAd]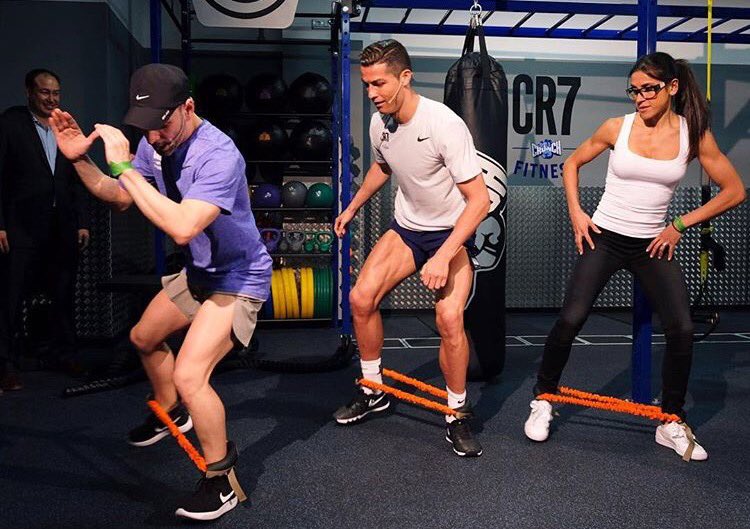 Evidently, it was once decided by the people that looking inconceivably strong, 'ripped' and defined is the pinnacle of masculinity, and that is how one should look to display strength. The problem, of course, lies with achieving that objective, as it takes hours of exercising, a strict diet and great strength. Be that as it may, for those keen on giving it a go, Cristiano Ronaldo has uncovered the mystery behind his undulating six pack, while speaking to the media during the launch of his gym.
The Real Madrid star uncovered some secret behind his body while inaugurating his new wellness chain. We have heard about what he loves to eat during a Japanese television show. We have also seen how he trains at the gym and trains with his fellow teammates. That goes to show that he has worked hard to achieve his fitness and incredible body. but what's the secret behind his rock-hard abs? Does he conform to the common myth of sit-ups being effective for the strong abs, and perform 3,000 sit-ups a day? When asked, Ronaldo gave the answer.
"I do them 4-5 times a week, but the minimum is 200-300. It's about the maintenance. but you should try and avoid doing too many – when you do that you get a hernia or problems with your discs. They are the basic exercise, really good for the front and the back, but 3000? No, I don't even do 3,000 a week."
Take a look at what Ronaldo has to say about his body during the launch of CR7 Crunch Fitness:
[MyAd]
https://www.youtube.com/watch?v=YSh7kdeaus8