"I feel an endless need to learn, to improve, to evolve, not only to please the coach and the fans, but also to feel satisfied with myself." CRISTIANO RONALDO
A player who has gone from a small island in he middle of the ocean to the top of the soccer world,CR7 is the best player on the planet. His game liked by everyone and his nature praised and respected by the world. He is hard in the game but soft in the world. His hat-trick record and his fashion put him apart of the lot.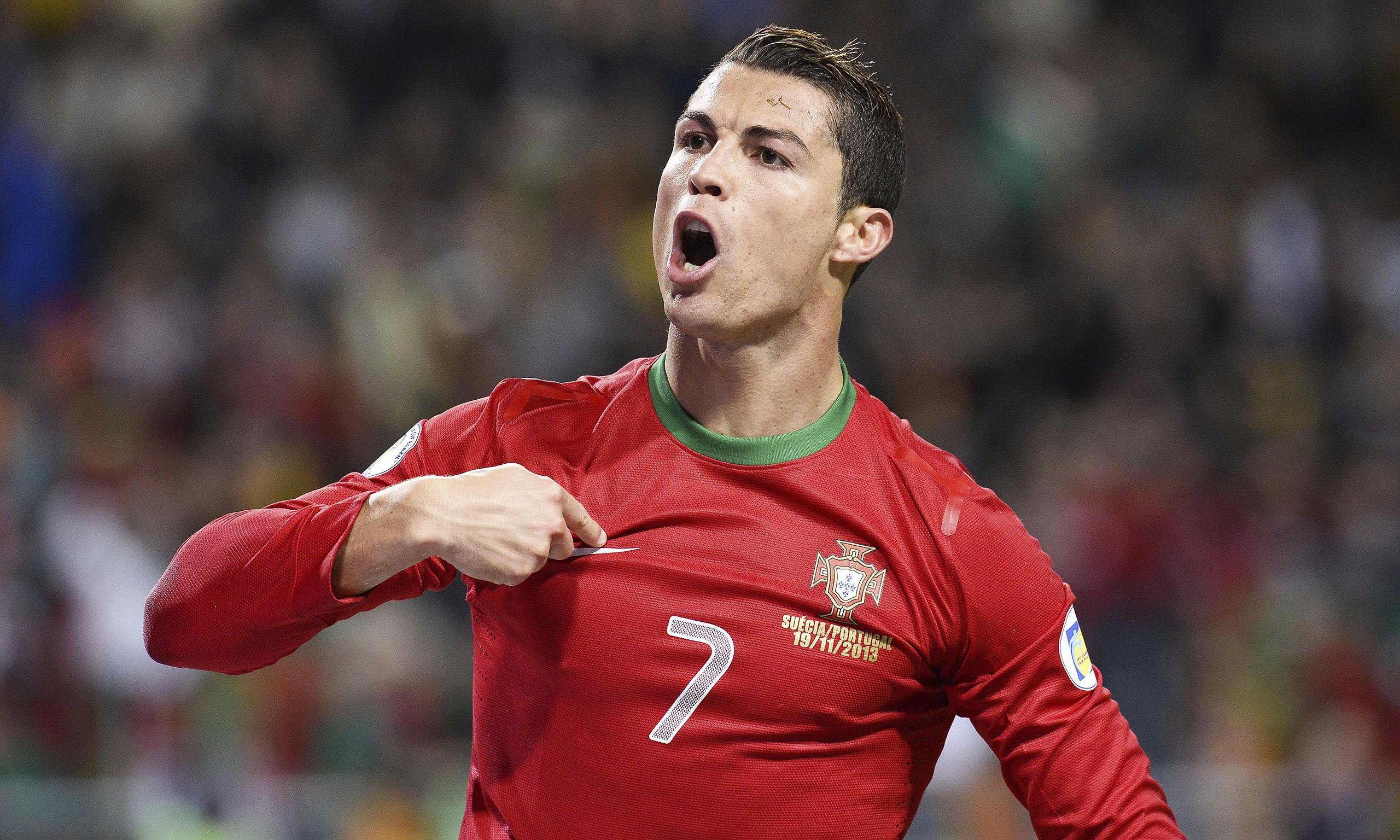 His stunning footwork and goal scoring capacities made him a teen super-star. He played his first game for Sporting Lisbon in the Portuguese Super League when he was 17 and rapidly got to be known as a stand-out amongest the most energizing young soccer players on the planet.
Cristiano's ability gotten the attention of Manchester United administrator, Alex Ferguson, who purchased him from Sporting Lisbon for a mind boggling $20 million US! A high school player was going to turn into the world's best.
Lets take a look at some interesting facts about his game and those still think he is not the best might have to consider it again.
1. Fastest 150 Goals in LA LIGA
2. Most free kick goals in LA LIGA
3. 1st player to score in every minute of the game (1-90)
4. 1st player to score 15 UCl goals in a calender year (2013)
5. Real Madrid's 4th all time top scorer in just 5 years
6. 1st player to score 9 goals in the UCL group stages
7. Only player in history to score in 7 conservative UCL games.
8. 1st and only player who won "golden boot" and "ballon d'or" in 2 different leagues
9. 1st player in Europe's top 5 league to score fastest 150 goals
10. 1st player to have 1 goal average per game in Spain
[myad]
No matter what team he's on, Cristiano's fabulous footwork and good looks have made him one of the most popular players in Europe. He drive expensive cars and live in mind boggling mansions. But don't forget,all he earned through his hard-work and dedication.
The list can be endless but we will come with more after a short time.
Keep visiting ronaldocr7.com for more interesting stuff.